Insight
Role of the School Business Professional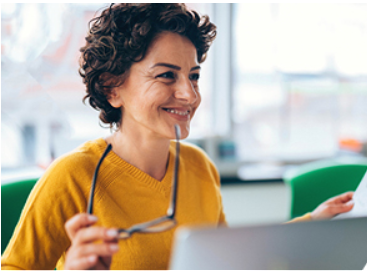 Date Published
09/04/2021
Shouldering the operational burden with resilience, agility, emotional intelligence and resourcefulness
Sue Underhill, Director of Finance and Operations at Bridgnorth Endowed Academy Trust, discusses the reasons why school business managers are "the glue that holds it all together".
What's the role of a school business manager? What a question to try to answer! For those of us working within this role, how would you describe it?
Of course, there are many areas within the role and within the published ISBL standards, such as finance (not just finance but setting budget and monitoring to ensure that the school is financially viable),
HR (everything from employment to deployment), infrastructure (who would have thought that we would be project managers and leaders of IT and premises management) and procurement (we have to ensure that schools' resources are managed efficiently and effectively so that public money is spent wisely). We also lead support services including the administration function and health and safety.
Who would have thought that one role can do all this? But are these the tasks and responsibilities that we have?
A school business manager is, or should be, in place in every school to remove the operational burden from the headteacher. As a result, they're required to know about all the operations that I've named above more than any other role. And this is one of the many reasons why a school business manager should be a member of the senior leadership team.
The role itself is there to provide an integrated leadership for a school, working directly alongside other leaders who would have responsibility for all aspects of teaching and learning. It's vital to have this integrated approach to leadership for setting, implementing and monitoring the school's strategic direction. Not forgetting that, alongside the other leaders and governors and trustees, we have to ensure that resources are managed effectively, reporting to such bodies as the Education and Skills Funding Agency and local authorities.
School business professionals, therefore, have so many diverse aspects to their role. Do you know of any other role that is as varied as ours? You can start the day, week or year with a clear to-do list but, in reality, it never works because, every day, a curve ball is thrown at you, be it a toilet door handle coming off or an unexpected drop in revenue that's going to throw your budget plan into turmoil or, more recently Covid-19.
Who on earth saw the pandemic coming and the impact it would have on schools? It clearly highlights the fact that you need to expect the unexpected in this role and be able to use your resourcefulness and emotional intelligence at a drop of a hat. Another reason why the SBM is fundamental to every school is because we have the ability, skills and knowledge to turn on a sixpence and address issues like these with clear solutions and robustly defend them.
Let's be honest: in a job like this, every day brings a mixture of emotions. A day in the life of an SBM is like being on a roller coaster – so why do we do it? Because we're resilient, emotionally intelligent, agile, decisive, resourceful and excellent leaders. We have pride in what we do and are passionate about the role, the school and, most of all, the impact that our role can have on outcomes for the pupils. After all, that should be the main reason why anyone works in education – to see the children attending your school become the very best that they can possibly be.
Just remember one thing: we're the glue that holds it all together in a school. Give yourselves a massive pat on the back and a favourite indulgence at the end of each week – YOU deserve it.
Sue Underhill, Director of Finance and Operations at Bridgnorth Endowed Academy Trust
Make an Enquiry
Contact us to enquire about our services